Echowyn Anisette
Ch Ashwood Slight of Hand CD x Echowyn Soft Focus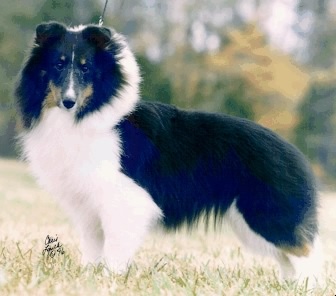 March 13, 1995 - May 24, 2004
Sabrina left us today as she slept beneath the trees.
Beanie, We'll miss you terribly. You've left a large hole in our hearts that we'll try to fill with all our happy memories of you.
Sabrina was the household sweetheart; always ready for a kiss and a cuddle. She was also known as "Jelly Bean" (or "Jealous Bean", if there were other dogs near by).
She was a spunky, quality packed 14 1/4 inches; probably the best of the Fallon-Handy cross, but somehow never got her opportunity to shine in the show ring. She was a full younger sister to Champions Whisper and Winston.

---

Meet You at the Bridge

I look at your grave
And tears start a fallin'
The hole in my heart
Is callin'

I miss you
Please come home
I know you're here in spirit
But it feels you are gone

I wish I could hold you
And give you my love
Hug that coat
As soft as a dove

I wish not to say goodbye
Not to bid you farewell
This kind of thing
I don't do very well.
It's been really rough for me

Over coming this bumpy ridge
At least I'll be happy
When we meet at the Bridge

By Stephanie Messer
(my 11 yr old daughter)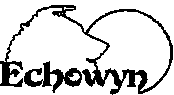 email Krys Messer at kmesser@echowyn.com

last updated: May 24, 2004