Another

Skyward Echowyn Stone Image x Echowyn Anisette
Whelped 2/10/2002
This is Beanie Baby #2. He could have come right off the pages of a TY catalog.
There are many aspects about Sarah that we really love, but wanted a smaller dog with a better aligned bite. What is the old adage...Be careful what you wish for? Well, we should have been a little more specific about how much smaller! Move over MacDonalds - you don't have an exclusive on teenie beanies anymore!
Introducing Hammie. Standing a whole 7 7/8 inches at 10 weeks, I think we got more, er.. I mean less than we asked for! He was a hand-raised slow starter, so we're still holding out hope that he'll eventually approach a more average size.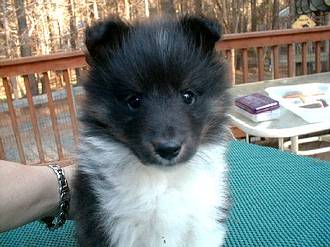 Hammie at 7wks
And this is Hammie all grown up
Hammie at 12 months...all 12 3/4 inches of him!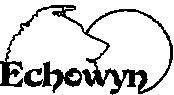 Krystn Messer
80 Doe Court, Apex, NC 27502-8400
email Krys Messer at kmesser@echowyn.com
Last updated Apr 21, 2002