A/C Ch Shadland For The Moment
x
Echowyn Soft Serenade
Whelped 1/16/2002
Four Boys and a girl pictured here at 10 1/2 weeks
Puppy #1. Biblue male. Pretty head, full muzzle, blunter wedge. Nice tight ear set. Good bone. Moderately sized (middle of safe zone - Nobel Chart). Laid back disposition.

Puppy #3. Tri bitch. Good substance,
but running small (gray zone on Nobel Chart).
Short upper arm.

"Gidget" has made a home with the Varn's.

Puppy #4. Tri male. Very moderate. Full muzzle, smooth but shorter head. Eye slightly fuller. Higher on leg but height is middle of safe zone. This boy will be making his home with the Barkers.

| | | |
| --- | --- | --- |
| | | |
| Puppy #5. Tri Male. Lean head, full muzzle. Nice Eye shape and size. Good tight ear set. Sweet disposition. Moderate. Height running top of safe zone. | | |

Puppy #6. Tri Male. Heavy bone. Nice head/full muzzle. A lot of puppy, but proportionate and running high safe/bottom of upper gray zone. Intelligent puppy, independent.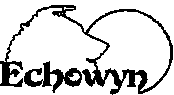 email Krys Messer at kmesser@echowyn.com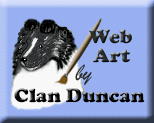 last updated: April 12, 2002