Echowyn Not A Moment Goes Bi

A/C Ch Shadland For The Moment x Ch Echowyn Soft Serenade

We just love this little guy! Casper is a happy, well mannered fellow that is a joy to live with. The whole litter had the most marvelous temperaments, with beautiful heads and outlines. Casper is pointed and has a major reserve.
Casper at 2 years

Casper at 9 months


9 months


9 months


2 years


1 year
Winners dog under Marjorie Tuff at Ashville KC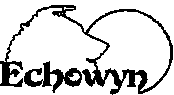 email Krys Messer at kmesser@echowyn.com
Last Update: Dec 2004